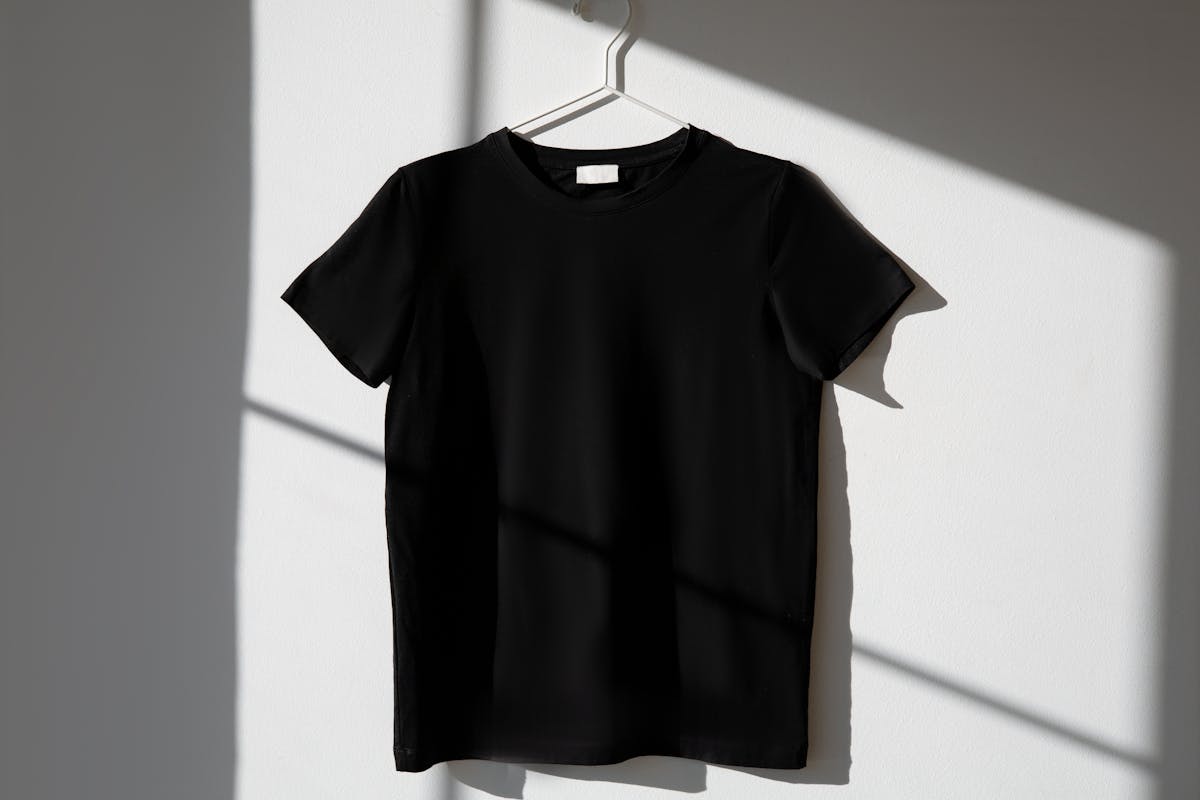 When it comes to fashion, the term "recycled and upcycled clothing" is becoming increasingly popular. Not only does it reduce our ecological footprint, but it also allows us to express our individual style in a sustainable way. Fortunately, there are many brands making it super easy for us to choose recycled and upcycled clothing.
In this article, we will explore some of the most innovative upcycled clothing brands out there. From eco hubs to sustainable brands, we will independently review each brand and provide you with all the information you need to make an informed decision. Please note that this article may contain affiliate links, which means we may earn a small commission if you choose to make a purchase through our links. However, rest assured that our recommendations are based on thorough research and genuine love for these upcycled clothing brands.
Why choose recycled and upcycled clothing?
As a fashion lover, it's important to be aware of the impact the fashion industry has on our environment. The fashion industry is notoriously wasteful, with 92 million tonnes of textile waste produced each year by fast fashion brands. This exorbitant amount of textile waste is one of the major sources of pollution in our world today.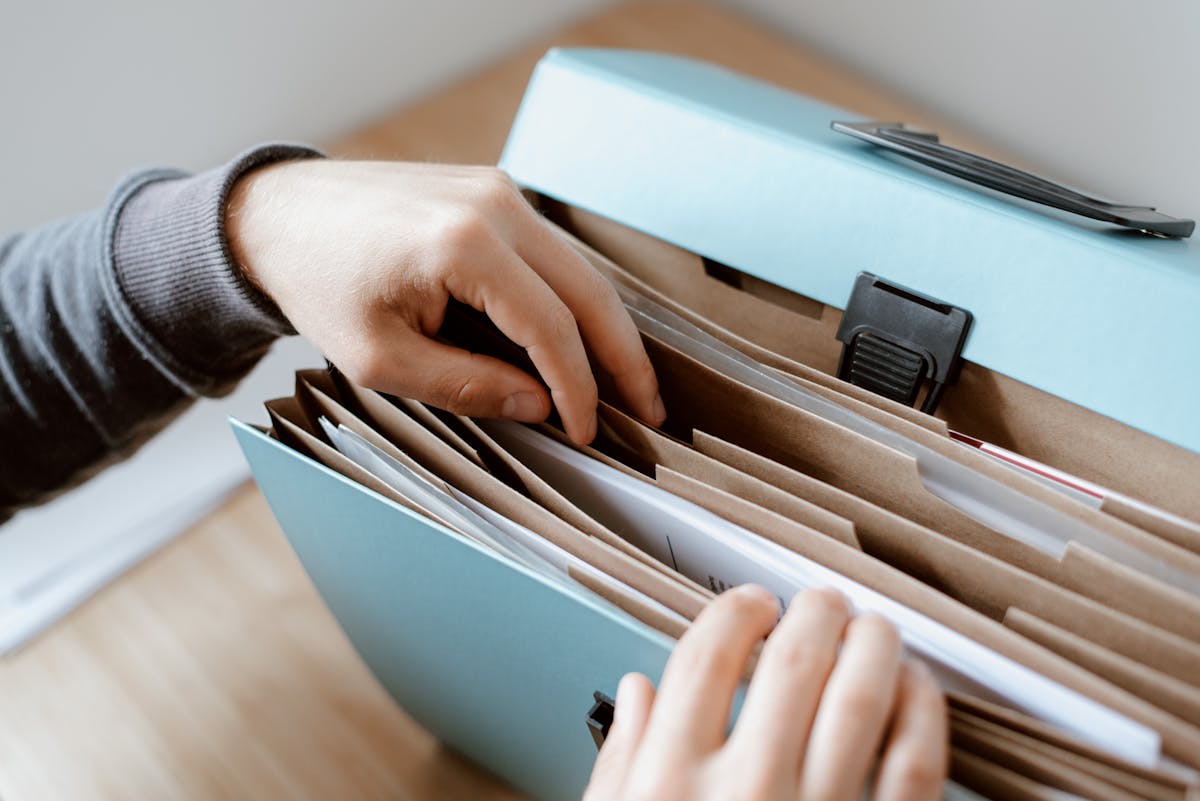 The blame fueling responses to this issue has sparked the slow fashion movement. Recycled and upcycled clothing are two ways we can reduce textile waste. Major sources of textile waste include off-cuts from the clothing manufacturing process and unsold products. By choosing recycled or upcycled clothing, we help reduce this waste while still keeping up with our love for style and fashion.
1. What happens to textile waste
When we toss our old clothes in the garbage, they end up contributing to the massive problem of textile waste. In fact, the UK alone generates around 160 tonnes of textile waste every year. A large portion of this waste is burned generally, which releases harmful chemicals into the air and contributes to environmental pollution.
Fast fashion has only made this problem worse with clothes trade increasingly being largely made from cheap synthetic fabrics that cannot biodegrade for thousands of years. Fortunately, recycled and upcycled clothing provides a solution to this problem by turning unwearable clothing into something new and useful. In addition to reducing textile waste, these practices can create economic opportunities in developing countries where textiles often go to waste. By diverting even just 350,000 pounds of textile waste from landfills each year through recycling efforts, we can make a significant impact on our planet's health.
2. Why does this matter?
The fashion industry's environmental impact has been a topic of concern for years. Fast fashion and wasteful production practices adopted by many clothing brands have a hefty cost on the planet, with non-renewable intensive processes and synthetic materials being used to produce virgin materials that ultimately end up in landfills or incinerated. This business model is plainly irresponsible and unsustainable.
Recycled and upcycled clothing offer ethical options to reduce waste and ecological footprint. By choosing recycled or upcycled material waste can be avoided, and the need for new materials can be reduced. Supporting upcycled clothing brands means supporting a more sustainable way of consuming fashion, which will hopefully inspire other brands to follow suit in reducing their environmental impact.
Get Cozy with a Sleek Thin Puffer Jacket
Recycled and upcycled clothing is becoming increasingly popular as companies today are taking steps towards sustainability. From recycling plastic soda bottles into capilene base layers, shell jackets, and board shorts to making fleece that incorporates recycled polyester, these clothing items have become more than just eco-friendly options - they're stylish too! The sleek thin puffer jacket is no exception. With its 100 percent recycled polyester shell and Primaloft Gold Insulation Eco that has 55 percent recycled content, this jacket provides both warmth and peace of mind.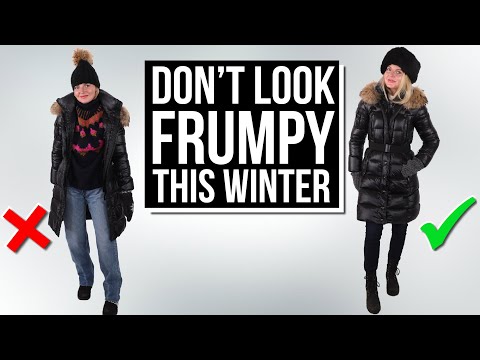 Patagonia is one company leading the charge in sustainable fashion. At their location in Ventura, California, they even have an on-site repair center where customers can bring in damaged gear to be fixed rather than thrown away. But it's not just about fixing what's already been made - Patagonia also uses innovative materials such as Cariamarecycled shoes and fair trade cotton. So next time you're looking for a cozy jacket to keep you warm, consider a sleek thin puffer made from recycled materials - your wardrobe (and the planet) will thank you!
Reducing Textile Waste in the Fashion Industry: A Must-Read
The fashion industry has long been known for its fast fashion, but what people don't understand is the amount of textile waste generated as a result. In the United States alone, a staggering 17 million tons of textiles are generated each year, with only 2.5 million tons being recycled. Clothing is one of the biggest culprits, with over 90 million tons ending up in MSW (Municipal Solid Waste) clothing.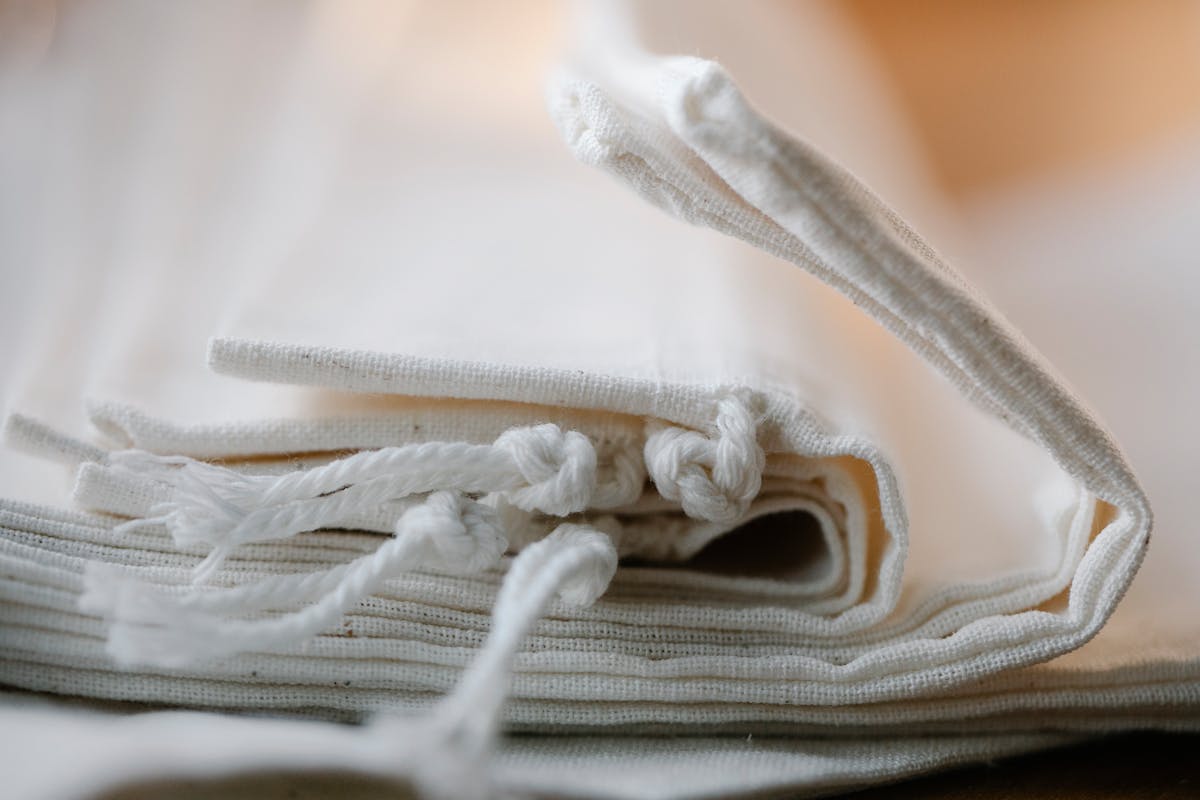 It's tough to wrap your head around just how much textile waste we're talking about here. Imagine a dump truck full of clothes dropping off its load every second - that's how much clothing ends up in landfills each year. And the worst thing is that this problem isn't stopping globally, it's increasing due to an ever-increasing population and demand for new clothing.
One solution to reducing textile waste in the fashion industry is upcycling clothing. Upcycling isn't just a trendy buzzword - it's a way to reuse clothes and give them new life instead of throwing them away. It's estimated that if everyone upcycled just one piece of clothing, we could save over 80 billion liters of water and reduce carbon emissions by 4%. So next time you're thinking about tossing out old clothes, think again - try upcycling instead!
Discover the eco-friendly fashion of Waste Daniel-USA
Waste Daniel is a waste lifestyle pioneer, and their recycled and upcycled clothing line is making waves in the fashion industry. Their collection features unique pieces with brands geometric patterns that are made from pre-consumer fabrics, reducing the amount of waste produced during manufacturing.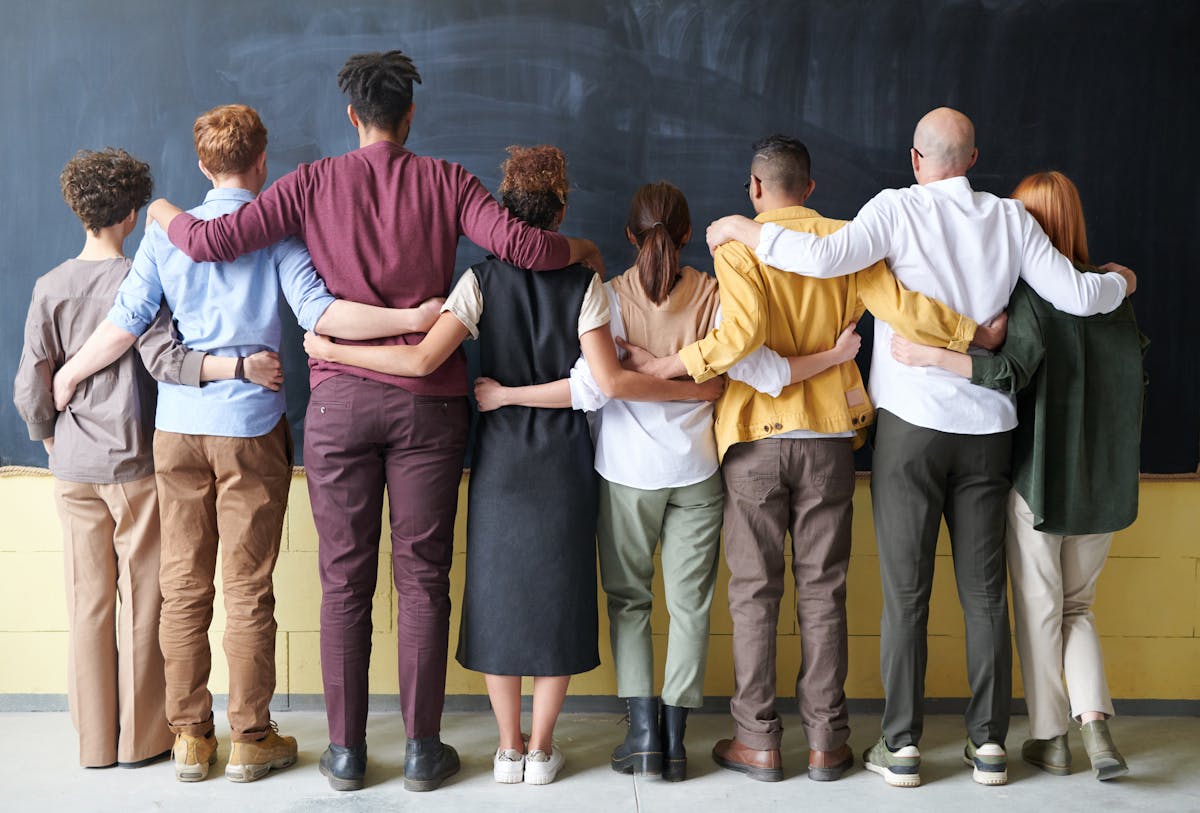 At Waste Daniel, sustainable design is at the core of everything they do. They're constantly looking for ways to reduce their environmental impact while creating high-quality clothing that's both stylish and functional. By using pre-consumer fabrics, they're able to repurpose materials that would otherwise end up in landfills.
If you're looking for eco-friendly fashion that doesn't sacrifice style or quality, look no further than Waste Daniel-USA. Their commitment to sustainable design and reducing waste is evident in every piece they create, making them a leader in the recycled and upcycled clothing movement. So why not join the movement today and make a difference with your wardrobe choices?
1. The Collection
If you're looking for bold and interesting pieces to add to your sustainable closet, look no further than the ZWDS collection. This brand takes discarded textiles and gives them new life through their signature geometric pattern and unique reroll process that ensures each piece is made unique. Whether it's shorts, t-shirts, or 3D textile flowers attached to a dress, ZWD clothes are undoubtedly statement pieces that are conversation starters and head-turners.
But don't think that this brand style is all about making flashy pieces - they also offer timeless staples such as stretch fabrics in similar weights to the original design. And if you're lucky enough to catch one of their recent limited edition floral drops, you'll find that these pieces are a wonderful addition to any wardrobe that showcases the designers' creativity in a similar format as their other products.
2. Materials & Sustainability
When it comes to sustainability in fashion, recycled and upcycled clothing is a great option. Many brands utilize pre-consumer fabrics, scraps waste and leftover textiles from the New York garment industry to create new pieces. One brand that stands out is ZWD (Zero Waste Daniel), whose goal is to eliminate production waste and create a closed-loop system. In fact, for every pound of fabric waste they generate, they aim to produce a ZWD piece.
In addition to using recyclable materials in their clothing, ZWD also stays true to their waste philosophy in their packaging, shipping and admin work. By utilizing all resources available and minimizing waste wherever possible, recycled and upcycled clothing not only looks good but also helps protect the planet.
3. Brand Values
When it comes to recycled and upcycled clothing, waste is a key focus for many brands. Waste Daniel, for example, is a brand that uses discarded materials to create their unique designs. They source pre-consumer fabrics from cutting room floors and work with local contractors to ensure ethical working conditions for collaborators set fair wages and limit the number of working hours.
Textile waste, unlike other forms of waste, does not degrade easily in landfills. This is why brands like Waste Daniel are so important - they help reduce textile waste through innovation and creativity. By choosing upcycled clothing, you can support these values while also expressing your own unique style.
Saving the Environment: The Power of 'Reduce Reuse Recycle'
The environment needs our help more than ever before, and one way to do so is through the power of "reduce reuse recycle." This concept encourages individuals to be mindful of their consumption habits and make conscious choices that benefit the planet. One easy way to do this is by incorporating recycled and upcycled clothing into our wardrobes.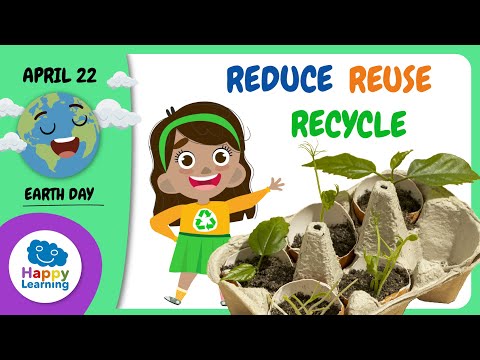 With the rise of ethically-made sustainable clothes, it's easier than ever to find stylish pieces that are both environmentally friendly and affordable. Clothing thrifting has become an art form, with enthusiasts combing through secondhand stores, Salvation Army clothing swaps, yard sales, and scouring websites like Poshmark and eBay for unique finds. By reusing items that would otherwise end up in landfills or contribute to pollution from production processes, we're helping slow down the negative impact on the environment.
Not only does buying recycled and upcycled clothing help reduce waste, but it also allows us to avoid upcharging for trendy items. For example, Pangaia shorts made from recycled plastic bottles can cost hundreds of dollars but can easily be replicated by thrifted shorts and added patches or embroidery by friends stopping by for a DIY day. By embracing this eco-friendly trend, we're not only doing our part in saving the environment but also showcasing our personal style in a sustainable way.
Elevate Your Style with the Finest High-Rise Leggings
Are you tired of cheap leggings that don't stay put and lose their shape after one wear? Look no further than Girlfriend Collective's compressive high-rise leggings. This athleisure outfit is not only stylish, but it's also made from 79 percent recycled polyester, which equals to 25 plastic bottles per pair.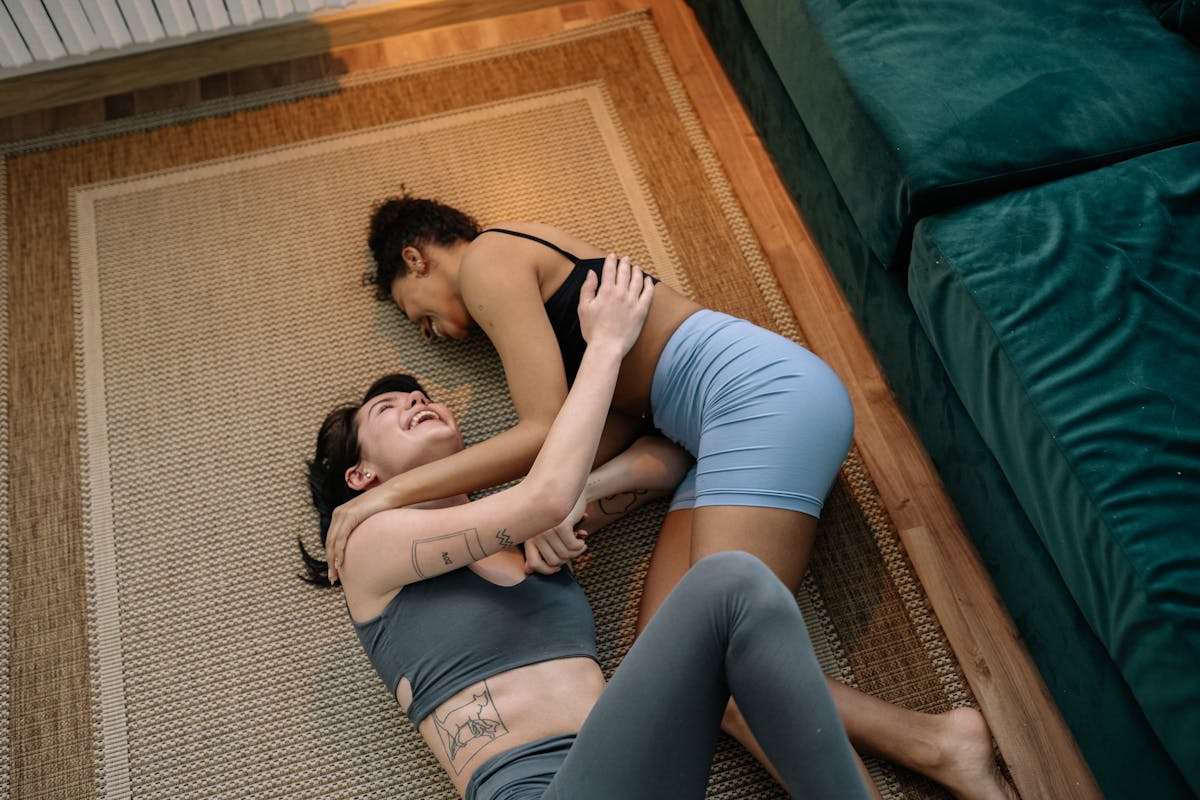 Not only are these leggings environmentally friendly, but they're also designed for longer wear. Girlfriend Collective's compressive underwear line called Camas Lilly ensures maximum comfort during any workout or activity. So not only will you look good in these leggings, but you'll feel great too knowing that they're made from 100 percent recycled materials.
It can be tough to find leggings that are both sustainable and fashionable, but Girlfriend Collective has nailed it with their compressive high-rise leggings. Elevate your style with these eco-friendly leggings and feel good about reducing waste in our environment at the same time.
Discover the Enigmatic "Fade Out Label" based in Germany
Have you ever heard of the German brand, Fade Out Label? This sustainable fashion niche fade has been making waves in the industry for its unique approach to clothing design. The label develops gender-neutral upcycled clothing made from deconstructed vintage pieces, and its style focuses on creating a timeless look that transcends trends.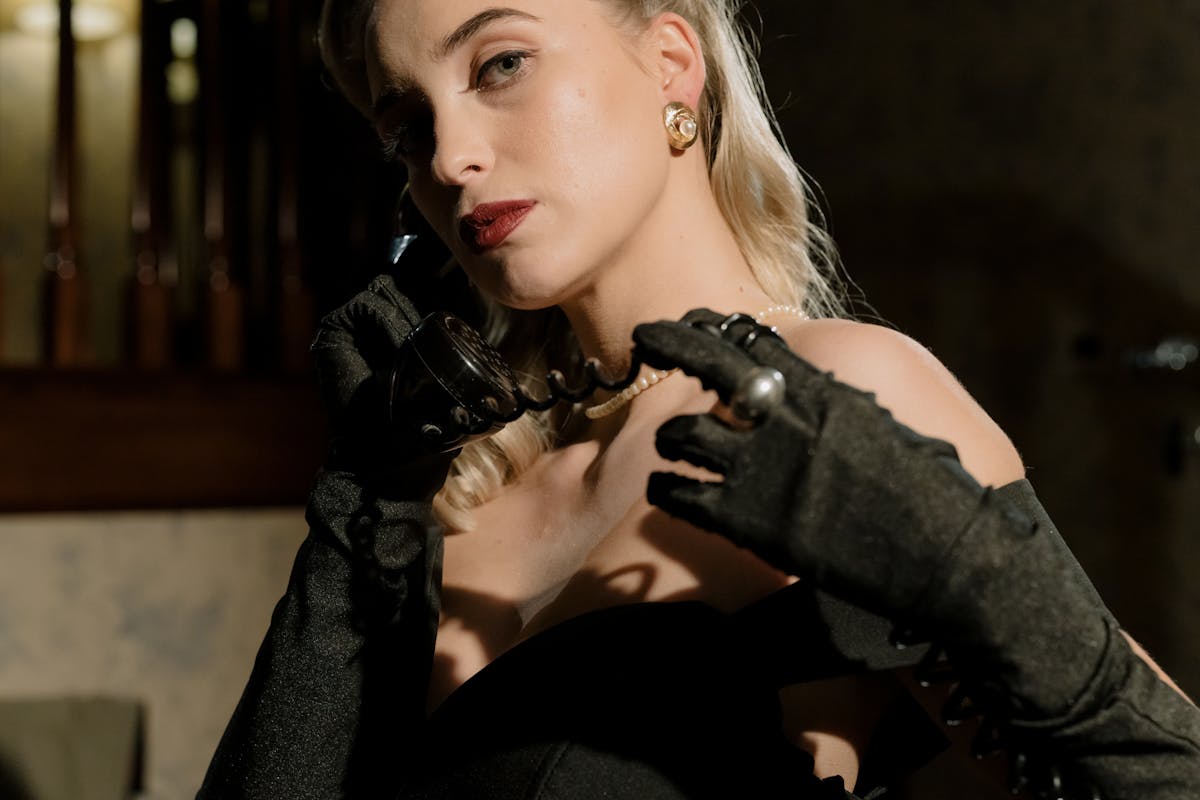 What sets Fade Out Label apart from other sustainable fashion brands is their dump-to-hanger ethos. They take discarded clothing and transform them into stylish pieces, reducing waste and promoting a circular economy. By giving new life to old garments, they are doing their part in reducing the environmental impact of the fashion industry.
If you're looking for high-quality recycled clothing that's also stylish and sustainable, then Fade Out Label is the brand for you. Their commitment to using eco-friendly materials and ensuring fair labor practices makes them a leader in the sustainable fashion movement. Check out their website to see their latest collections and join the movement towards a more conscious wardrobe!
Materials & Sustainability
Recycling and upcycling clothing has become increasingly popular in recent years due to its sustainability benefits. By using materials such as vintage denim, natural fabrics, and organic cotton, designers are able to create unique pieces that not only look great but are also eco-friendly. Techniques such as hand bleaching and innovative dyeing methods like those used in the Black Commedia collection allow designers to emulate 90s street art while incorporating vintage aspects into their designs. In addition to using recycled materials, many sustainable fashion brands also make efforts to reduce waste during production. Sanitized pre-production processes ensure that vintage garments are cleaned and ready for reuse, reducing the need for virgin materials. By adopting these practices, sustainable fashion is making a significant chunk towards minimizing the environmental impact of the fashion industry.
Experience Unmatched Comfort with Lined Swim Trunks
If you're looking for the perfect pair of board shorts to take your surfing or beach experience to the next level, look no further than the entire lineup Outerknown has to offer. Made from recycled polyester and lined with soft, comfortable materials, these swim trunks are designed with both performance and comfort in mind. You'll feel pretty confident rocking these stylish board shorts, knowing that they're not only good for you but also good for the environment.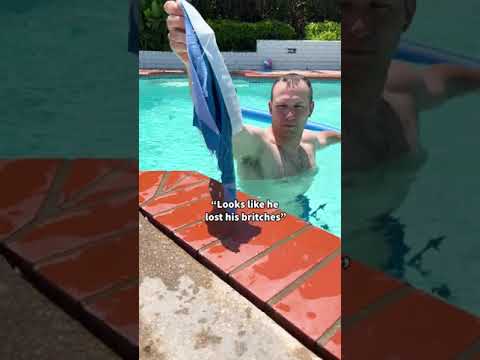 One of the standout features of Outerknown's board shorts is that they're made from abandoned fishing nets and other ocean waste. This upcycling process not only reduces waste in our oceans but also creates a durable material that can withstand harsh saltwater environments. And with comfortable linings that keep everything snug and secure, you won't ever have to worry about chafing or discomfort during those long surf sessions. Experience unmatched comfort and eco-friendliness with Outerknown's lined swim trunks – you won't regret it!
Discover the Sensational Osom Brand from the United States
The Osom brand is an Oregon-based clothing company that participates in turning waste into fashion. Their commitment to sustainability has led them to become a leader in the sustainable fashion industry. The company mainly focuses on creating clothing out of plastic bottles and other recycled materials, which helps reduce waste in our environment.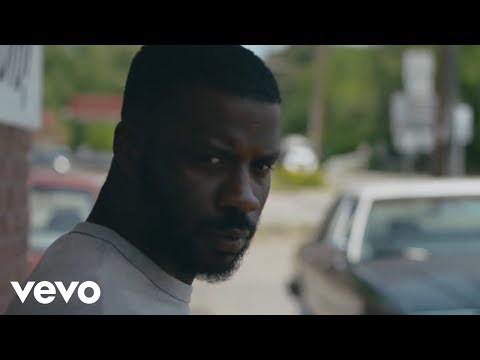 Osom also uses a patented upcycled yarn that creates unique textures and designs for their clothes. This shows that they are not only committed to sustainability but also to creativity and innovation. By wearing Osom's clothing, you are not only contributing to a better environment but also standing out with their unique style. If you want to be part of the sustainable fashion movement, then Osom is definitely the brand for you.
Materials & Sustainability
When it comes to sustainable fashion, recycled and upcycled clothing is becoming increasingly popular. A recycled clothing brand like Sets Osom Brand uses discarded textile waste to create their clothes by creating patented yarn from the waste, which reduces the amount of resource-intensive processes and harsh chemicals used in traditional recycling. On the other hand, upcycled clothing involves stripping reusable material from existing garments and transforming them into something new. While these terms—upcycled and recycled—are seemingly interchangeable, their distinction lies in personal discretion. Osom doesn't strictly follow typical upcycling methods or harsh chemicals recycling; instead, they focus on creating yarn made from renewed materials like supply chain waste-streams that would otherwise end up in a landfill. By diverting trash from landfills, the company helps create a more circular future for fashion while keeping feet warm. Ultimately, choosing to wear recycled or upcycled clothing isn't just about reducing natural resource consumption; it's also about supporting companies that prioritize sustainability practices and ethical sourcing of original reclaimed materials.
Transform Your Wardrobe: Create DIY Upcycled Clothing
Upcycled clothing is a great way to create beautiful designs without breaking the bank. Unfortunately, sustainable fashion doesn't come with an affordable price tag, and not everyone can afford designer prices. But don't worry, upcycled clothing is a solution to this problem. The general public isn't aware of how easy it is to transform their wardrobe by repurposing old clothes.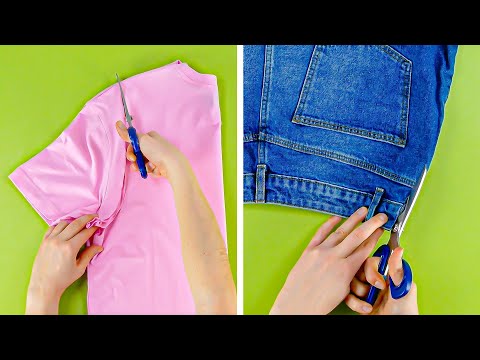 Sew you've got old clothes that don't fit or have holes? Instead of throwing them away, mend clothes and give them new life! Local thrift stores are great places to find hidden gems for thrift flips. With some vision, thrift items can be transformed into unique pieces that match your personal style. Shopping ethically by buying preloved clothing items helps end ethical clothing production and reduces the greater environmental impact of fast fashion.
Creating upcycled clothing also means supporting conscious fashion by ensuring workers receive living wages. Though the cost of shopping ethically isn't cheap, making your own custom upcycled clothing saves money in the long run. Upcycling allows you to experiment with different styles and materials at a low cost, creating unique garments that stand out from mass-produced fashion featured in stores. So let's start transforming our wardrobes and making ethical fashion statement pieces!
Discover The Purposeful Lounge Set You've Been Waiting For
Pangaia makes the purposeful lounge set you've been waiting for. Their incredible technology transforms production leftovers into new materials that are sustainable and eco-friendly. For example, their insulation is made from wildflowers and water-based ink harvested from farms, while their leather is made from grapes leftover after winemaking.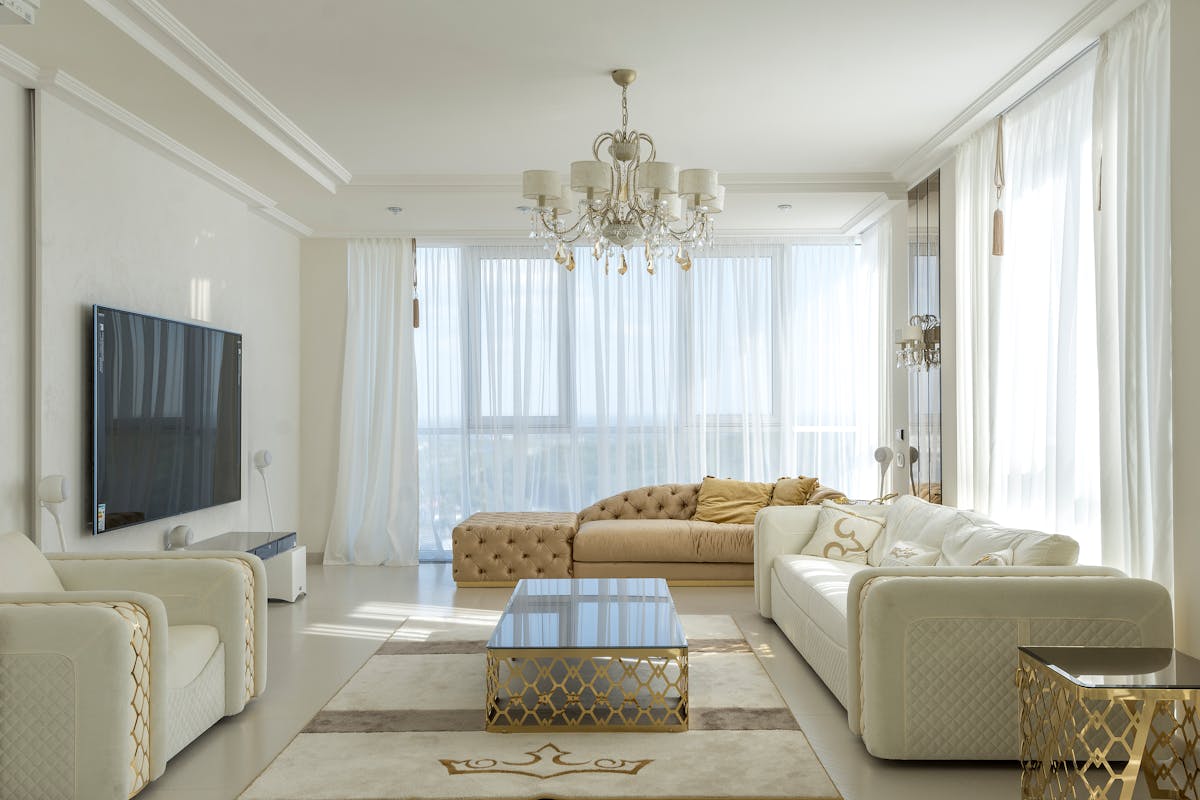 Their re-color line also uses textiles crushed into powder pigments ninety-eight percent of which are made using production leftovers. This technology prominently features in their range of tees, sweaters, and beautiful pink pants that are perfectly unisex.
By choosing Pangaia's recycled shirts, you're not only doing your bit to reduce waste but also contributing to cleaner air as they use air pollution particles to create dyes for their clothing. So why settle for anything less? Invest in Pangaia's purposeful lounge set today and photograph everywhere you go with pride knowing that you're making a positive impact on the planet.
Discover the World of Upcycled Clothing Materials!
Recycled and upcycled clothing materials are all around us. Upcycling is when an item is transformed into something new and different from its original form, while recycled clothing materials are turned into something similar to their present form. With upcycled clothing, garments fabrics can be given a second life and not end up in landfills.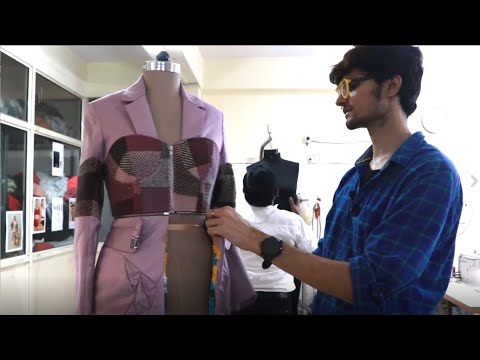 If you're looking for sustainable options, remain mindful of the materials you choose. Some popular upcycled clothing materials include nylon polyester made from plastic bottles, organic cotton, organic wool, bamboo viscose among others. You can find products made with these eco-friendly sustainable fabrics at local markets or online shops.
Natural fibers like organic cotton, organic wool, and bamboo viscose offer numerous benefits over synthetic ones like nylon polyester. They are biodegradable and do not harm the environment as much as synthetic fibers do. Vegan leather is also a great option for those who want to stay away from animal skins. For more on eco-friendly sustainable fabric options, check out related articles such as "Bamboo Viscose 101".
What are the best-recycled fabrics and materials?
When it comes to sustainable fashion, using the best-recycled fabrics and materials is essential. Ethically sourced natural inputs such as organic cotton, hemp, and recycled synthetic fabrics are among the top choices. Avoiding elastane and gear nylon can also be beneficial since they release microplastics into waterways made of toxic non-renewables that rely heavily on fossil fuels. Recycling pre-consumer fabric waste or garment samples, overstock, defective garments, and off-cuts generated during the manufacturing process can provide post-consumer materials. Industrial fishing nets or similar nylon waste can also be sorted, cleaned, and turned into nylon yarn to make recycled nylon fabric. Polyethylene terephthalate (PET) bottles which store food items like juice can be transformed to make recycled polyester (RPET) utilizing post-consumer input materials that are fully recyclable once melted and turned into new textiles. RPET is often used in eco-friendly sportswear and swimwear since it sheds fewer microplastics than synthetic counterparts and requires fewer resources to produce. Innovative sustainable alternatives made by upcycling waste from various industries have also become popular. For example, vegan leather can be made from apple juice or apple compote industry leftovers instead of using basically plastic material with harmful chemicals and water waste. Recycled nylon & natural fabrics sorted & broken down can also be used for ethical sustainable sneakers that don't involve animal cruelty. By making conscious decisions about the materials we use in our clothing production processes, we can move towards a more environmentally friendly future.
Frequently Asked Questions
What does recycle mean definition?
Recycling is the process of collecting and processing materials that would otherwise be thrown away as trash and turning them into new products. It helps to conserve natural resources, reduce pollution, and save energy.
What are the best upcycled clothing brands?
Some of the best upcycled clothing brands include Patagonia, Eileen Fisher, and Reformation. These companies prioritize sustainability and use recycled materials to create fashionable and eco-friendly clothing.
What is upcycled clothing?
Upcycled clothing is clothing that has been made from pre-existing textiles, such as second-hand or vintage garments, and transformed into something new and unique. This process helps reduce waste and promotes sustainability in the fashion industry.
Can fashion brands recycle fabric?
Yes, many fashion brands are implementing fabric recycling programs to reduce waste and promote sustainability in their production process. These programs involve collecting and repurposing old or unused fabrics into new products or materials.
What are the main issues of recycling?
The main issues of recycling include contamination, lack of education, and inconsistent regulations. These challenges make it difficult to recycle efficiently and often lead to recyclable items ending up in landfills.